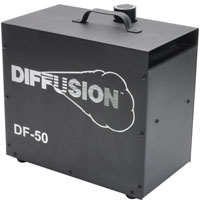 Reel EFX DF-50 Diffusion Hazer
The DF-50 Diffusion Hazer is a cost-effective atmospheric fogger that uses less than 2 ounces of fluid an hour! The Haze produced is totally odorless and can only be detected visually. No more sore throats or burning eyes. This patented machine utilizes a filtered system that breaks down the High Performance Fluid (food grade mineral oil) to tiny particles of haze. The unit is self-contained needing only the proper power rating and a sufficient amount of fluid.
Product Features
Safest, cleanest, and most efficient hazer for the entertainment industry.
Provides safe and economical non-glycol haze with no heat.
Fog Hang Time is over 3 hours in an enclosed space.
No warm up period required.
Haze fluid is odorless and leaves no residue when used properly.
Holds 2 liters (1/2 gal) fluid, 35+ hours of runtime.
Weighs only 35 lbs.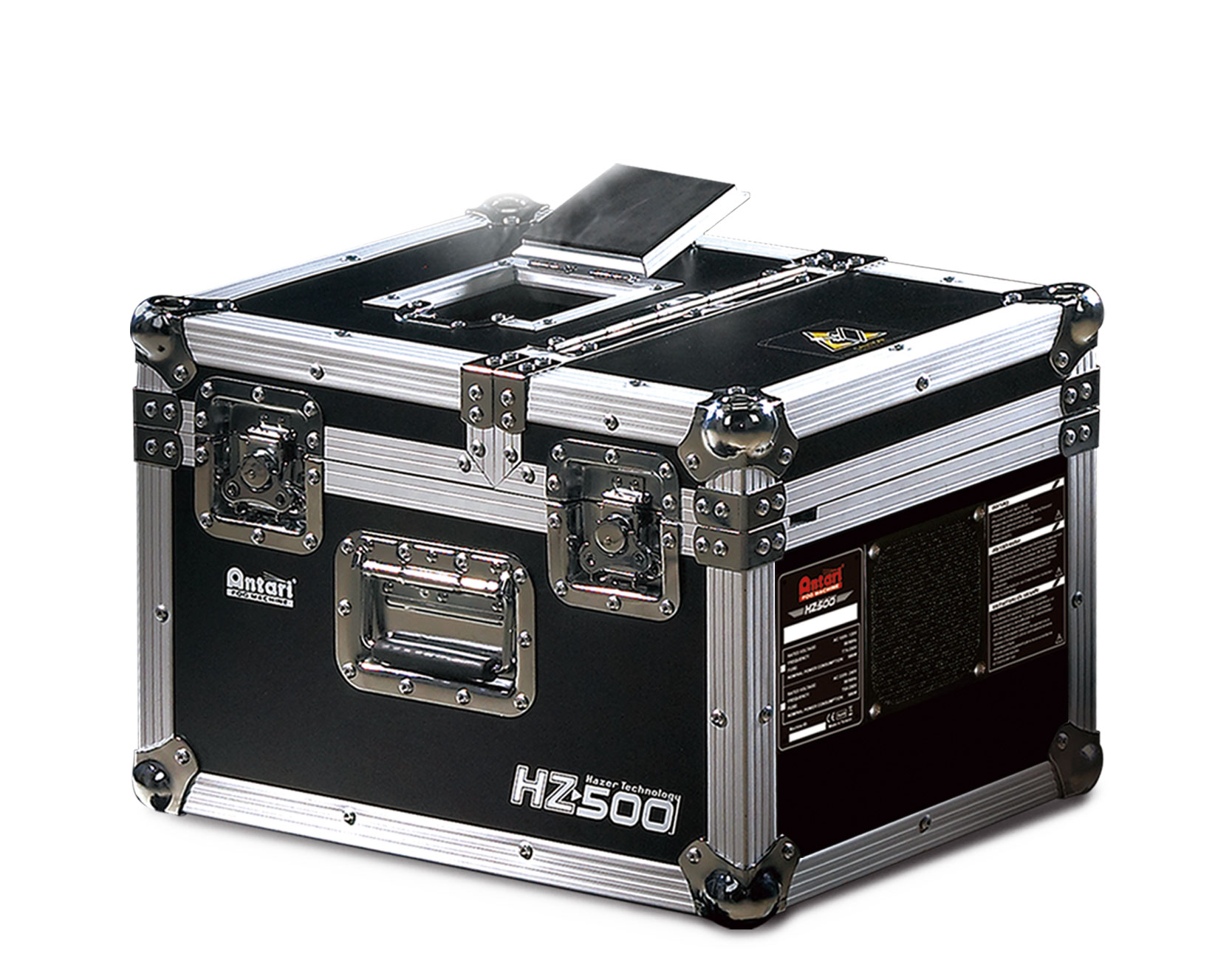 HZ-500 Haze Machine
Antari is proud to unveil the innovative HZ-500 Hazer with passion, to the entertainment industry. This groundbreaking masterpiece created by Antari R&D team is invested with profound experience in studying and designing haze machines after years of hard work.
Therefore, the performance of HZ-500 is second to none and better than any other hazers on stage. It can work perfectly with laser beam and lighting to bring the best atmospheric effects to all events.
HZ-500 is definitely the best choice for all stage designers, performers, and audiences who are sensitive to surrounding settings. The extraordinary low fluid consumption rate makes HZ-500 more energy-efficient and more environmental-friendly. Last but not least, its silent operation is highly demanded by professionals.ower rating and a sufficient amount of fluid.