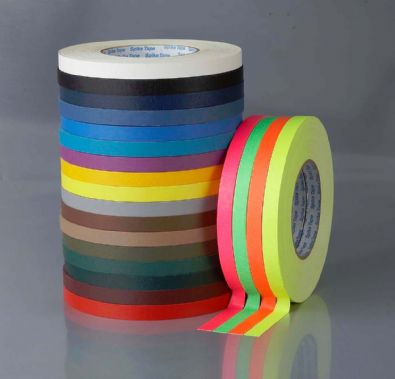 Spike Tape
Pro-Spike Tape is the perfect tool when a wide variety of colors is needed to mark sets or stages. It boasts the same high quality adhesive system used on Pro-Gaffer, which insures it will stay down untill you want to remove it and it will come off cleanly. It is used for directional signal for actors marking location of scenery or props and color coding as well. Flourescent colors are UV reactive for high visibility.
Product Features
High Strength, vinyl impregnated cloth with matte finish
High performance adhesive system
Highly conformable to irregular surfaces
Waterproof
Abrasion resistant
Smooth, controlled unwind
Hand tearable
Available in 21 Designer Colors— Black, White, Grey, Yellow, Red, Green, Blue, Lt Blue, Lt Green, Electric Blue, Brown, Burgundy, Tan, Teal, Olive Drab, Kodak Yellow, Purple, as well as 4 Fluorescent colors, Fl. Yellow, Fl. Green, Fl. Pink and Fl. Orange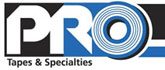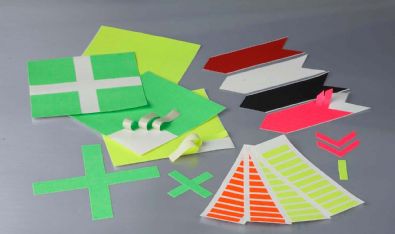 Pro-Spike Solutions
Pro-Spike Corners, Pro-Spike Pads and Pro-Spike Strips are innovative, cost-effective ways to make spiking or marking sets, scenes or locations faster and easier. Pro-Spike Pads have 20 individual 1/2" x 2-1/2" pre-cut spike marks and an "X" mark in the center that measures 1" x 5". Pro-Spike Corners are pre-cut 90° corners perfect for marking the corners of props of easily used for directional arrows. The liner is split for easy removal one piece at a time. Pro-Spike Strips have 10 individual 1/2" x 2" spike marks on an easy release liner. It is an easy way to utilize as many colors as possible at an inexpensive price.
Product Features
High Strength, vinyl impregnated cloth with matte finish
High performance adhesive system
Highly conformable to irregular surfaces
Waterproof
Abrasion resistant
Die-cut on a high quality release liner for easy removal
Available in 21 Designer Colors— Black, White, Grey, Yellow, Red, Green, Blue, Lt Blue, Lt Green, Electric Blue, Brown, Burgundy, Tan, Teal, Olive Drab, Kodak Yellow, Purple, as well as 4 Fluorescent colors, Fl. Yellow, Fl. Green, Fl. Pink and Fl. Orange